Features
We spend only a tiny sliver of our lives actually riding waves. The rest is spent waiting—and obsessing.
Words by Tony John Andrews | Photo by Will Adler
INTERVIEW: THE ART OF RESISTANCE
European longboard champion and filmmaker Damien Castera on the enduring spirit of Ukrainian artists while under constant Russian attack.
Interview by Ben Mondy | Illustration by Neal Fox
Riding waves in Réunion Island is still largely illegal after a series of fatal shark attacks swept through it beginning in 2011. A decade later, the debate about how to address the situation remains.
By Will Bendix & Alan van Gysen
At a family compound in Java, Rizal Tandjung and crew revel in ancient myths and heavy slabs.
By Chris Klopf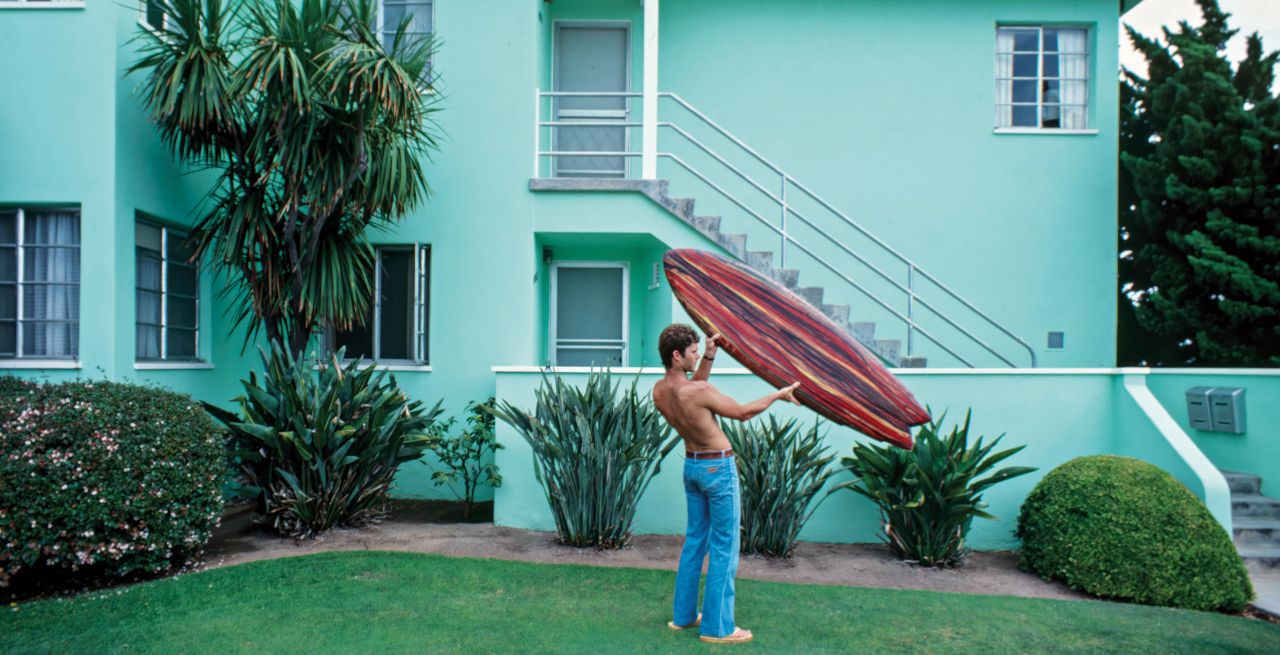 The late Pacific Beach denizen Bradley Buben was known for his eccentricities, his unique style of surfing, and his revolutionary work in resin tints. Those who knew him recall his life and his impact.
By John Durant
How Kylie Manning's colossal and elemental paintings took her from the wild corners of Alaska and Mexico to the top of the international art world.
Words by Tristan McAllister | Artwork by Kylie Manning
Working alongside one of the world's premier surf coaches, can an average surfer improve their wave riding dramatically in just a week? One TSJ correspondent went to the Maldives to meet with Ross Williams to find out.
Words by Whitman Bedwell | Image by Ted Grambeau
Aussie boog environs, ocean knowledge, and close-range action define the shooter's aesthetic.
Introduction by John Agnew
Miguel Tudela pins it through greater Lima's surf culture.
Words by Scott Hulet | Image by Ryan Craig
Ocean-generated artworks, a psychedelic session, industrial-strength whiplash, and when a horror icon took on surfing.
Image by LeRoy Grannis