Features
How a simple side-rip can become an odyssey.
Words by Randy Holland | Illustration by Hattie Stewart
INTERVIEW: IN SEARCH OF LOST TIME
Gary "Kong" Elkerton on dealing with injury, intermittent fasting, transitioning to post-pro surfing life, and the power of optimism.
Interview by Derek Rielly | Illustration by Andrea Ventura
Ghosts, ruins, merciless elements, and ephemeral slabs from an exceptional winter in the North Sea.
Words by Wilem Banks | Photos by Al Mackinnon
Four waves, a signature session, and Andy Irons' last day on Kauai.
Words and images by Pat Stacy
Up in the gum trees with mineral hunter and tube savant Asher Pacey.
Words by Jed Smith | Image by Swilly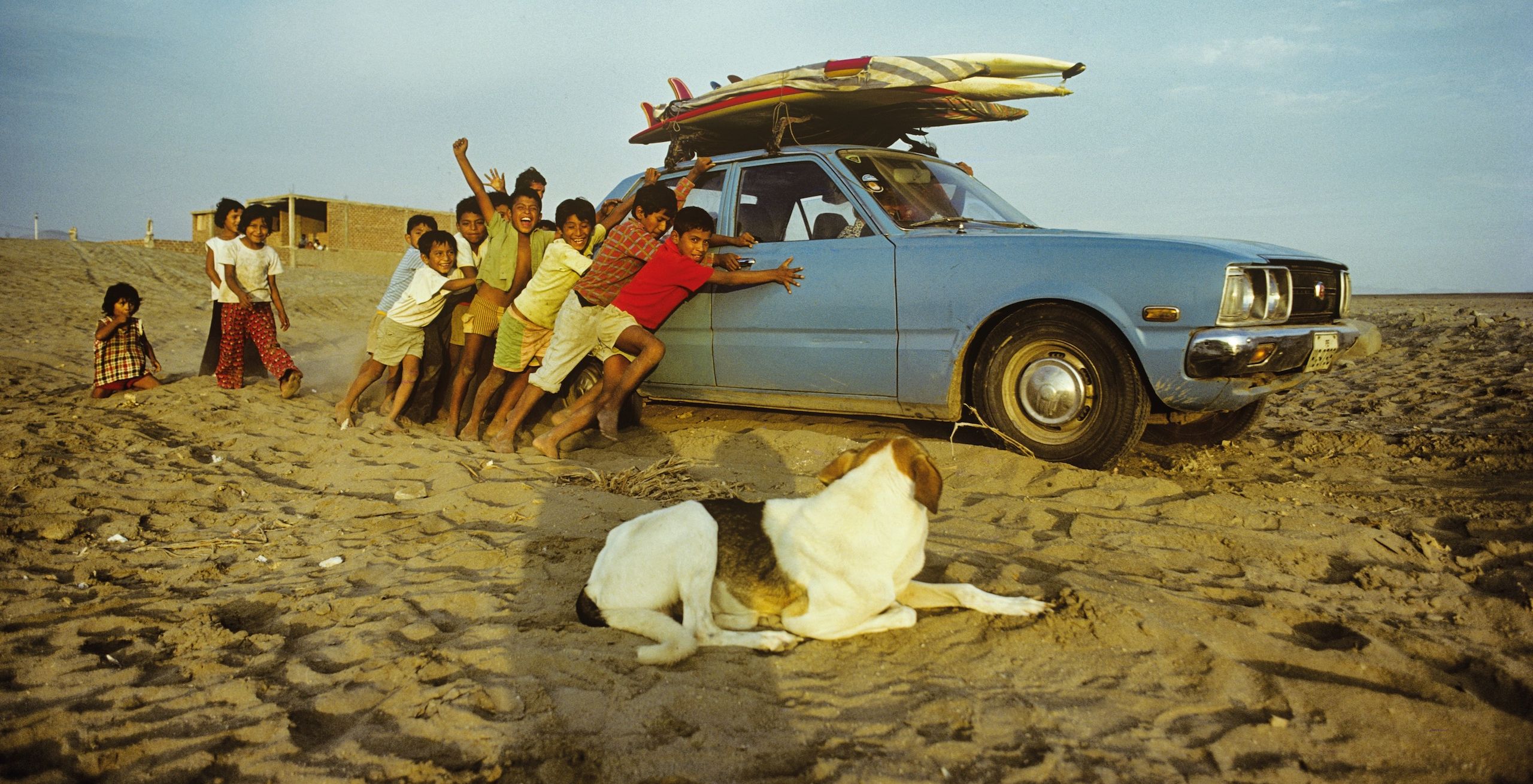 During a still-Holocene era of surf photography, the work of Cuba-born, Florida-bred photographer Tony Arruza provided a distinctive point of view.
Words by Matthew B. Shaw
Cased jetties, conspicuous opulence, and illegal parking.
Words by Chris Funk-Morales | Image by Tony Arruza
Israel Preciado is driven by his Punta Mita beginnings—and an improbably detailed account of a midnight border crossing.
Words by Scott Hulet | Image by Emy Dossett
The North Shore-based water photographer's close-range imagery of the intense and the sublime.
Introduction by Ashtyn Douglas-Rosa
Finding efficiency with sculptor Tyrome Tripoli.
Words by Michael Machemer | Image by Alex Dupeux
Odd Grimm Persson's migration from the Baltic Sea to South Africa's big-wave proving grounds, the late Ashley Bickerton's meme wave, an Oahu traffic jam, Steve Pezman's surfing pantheon, and more.
Art by Ashley Bickerton