Features
Photograph by Chris Klopf
Finding a hole through the jungle to a hidden two-track, we bump past equestrians and shotgun-toting security. After a few minutes, the trail ends. Blinding white sand. The sort of blue water that has you questioning any allegiance you might have to tropical Pacific waypoints. A handful of beach creatures are lazing in the morning sun. Out on the reef, a three-wave set stands up, finds its footing, and offers itself up to the scant handful of surfers who chase one another into the bay.
Chris Klopf shoots the Dominican Republic.
View Feature ›
Photograph by Alan van Gysen
It's theoretically possible to surf the same swell event from Mossel Bay all the way up to the Mozambique border in the north, a stretch of more than a thousand miles that's home to a succession of right-hand points. Here and now, that's precisely our plan.
Sprinting up Africa's leg with Mikey February.
View Feature ›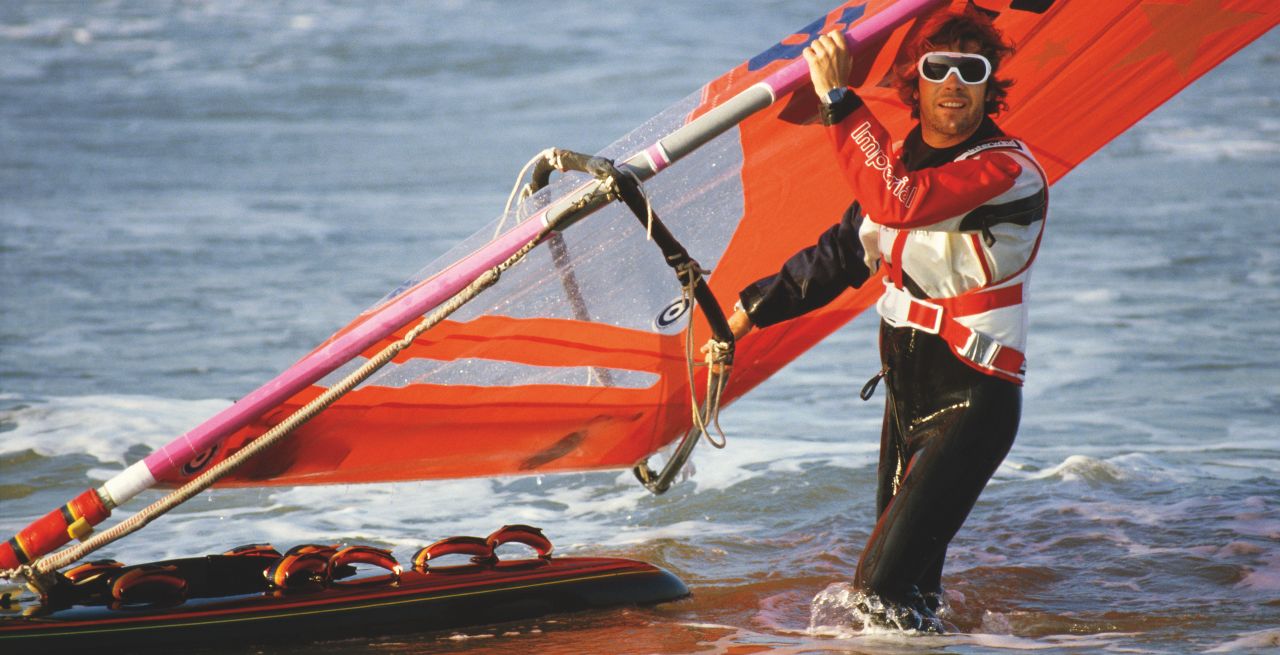 Photograph by Pierre PERRIN/Gamma-Rapho via Getty Images
Rescued off Ahe atoll on day 13 of a five-day voyage, exhausted and with blistered hands, swollen eyeballs, and tales of fending off hungry sharks, he claimed to have sailed more than 600 miles total.
Arnaud de Rosnay burned hot and bright. His demise at sea only elevated his legend.
View Feature ›
Photograph by Fred Pompermayer
Andrea Moller's accomplishments and commitment defy comparison. Just don't count on hearing it from her.
View Feature ›
Illustration by Hattie Stewart
In the lineup, we were governed by a set of indelible surf laws and etiquette. Those on the cliffs taking pictures were not.
Essay: The End of the Lane
Increased connectivity and limitless "sharing" finds a coastal hideaway not just blown out, but downright dangerous.
View Feature ›
Photograph by Ron Perrott
Looking at Perrott's photos, there's the sense that part of their uniqueness is in this choice and mastery of his equipment. For example, his use of those long lenses has an effect that separates his work from the close-cropped action that dominated the period. Perhaps Perrott was sensitive enough to understand that if he could document surfers without them knowing it, then he could capture the true essence of the individual riding waves.
Ron Perrott was instrumental in documenting 1960s surf culture—in Australia and places beyond. Then he disappeared.
View Feature ›
Illustration by by Joe Greenaway
I wouldn't want the surfing to be how it was back then, but we certainly had a lot more fun. Well, I say "fun" and people only see this crazy side that gets kind of glorified, but there really was a cost to that.
An interview with Richard Marsh.
View Feature ›
Photograph by Bryce Lowe-White
Portfolio: Bryce Lowe-White
Bryce Lowe-White's full-circle path behind the lens.
View Feature ›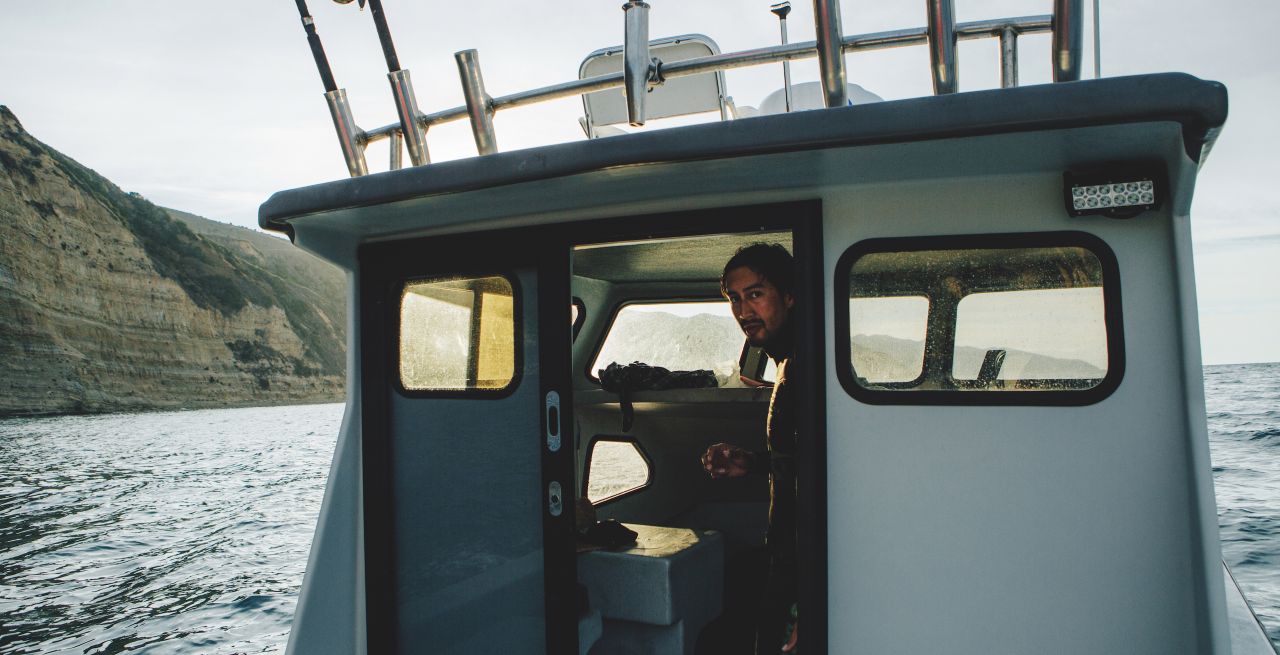 Photograph by Corban Campbell
Jeff Hull continues the Santa Barbara Channel wilderness boat legacy.
View Feature ›
Artwork by August Strindberg
Strindberg seems to tap into something that's fundamental with surfers: the deep, longing, exploratory stare.
Tracing the surf connection in the expressionist paintings of nineteenth-century polymath August Strindberg.
View Feature ›
Photograph by Olivier Payet
The issue's departments section opens by asking: What's at the end of the road at the End of the Road? The answer: A turnabout, a phone booth, a faux-wave photo op, and, at this moment, a mutt.
Photograph by Stu Gibson
The shark skin and coral used by early Polynesian board builders, a guidebook nod for dedicated sea forager's, and a contest-adjacent all-time score by the who's who of the Momentum Generation headline a dozen bite-size editorial riffs and recs.