Features
Illustration by Tyler Comrie
"What we experience as surfing on our screens perpetuates the uncooked idea that amplification is everything. That it actually matters. That we must worship the construct of this new way to watch as offering systemic value to society."
View Feature ›
Photograph by Larry Gehrke
An interview with Felipe Pomar.
View Feature ›
Photograph by Tommy Pierucki
"As Toots descends he pulls water to match the wave's speed, then glides for several long beats before hopping to a deep crouch. It sounds idiotic, but his is a real classic sort of crouch. His feet are parallel and pointing forward, arms extended as he prepares to head-dip the first section, everything held just so. Only in surfing can a crouch be so expressive."
The inner world of Arthur Anchinges.
View Feature ›
Photograph Courtesy of GoPro
Virtual reality is coming to surfing, bringing forward the next tech for the tube.
View Feature ›
Photograph by Rennie Ellis
"Rennie was a disorganized ditherer much of the time, but the moment he ventured forth with his Pentax in hand he was like an infantryman with an M4 carbine. Except his mission was more likely to end in tears of laughter than the other kind. He was simply relentless and fearless in pursuit of the shot."
The fine-art, lowbrow photography of Rennie Ellis.
View Feature ›
Photograph by Damea Dorsey
Moments in the abstract with Krystian Stjerne.
View Feature ›
Photograph by Alan Van Gysen
"What you don't see from the safety of a computer monitor is the frigid Benguela Current seeping through 4mm of rubber, or the grueling mile-and-a-half-long trek back up the point with the wind shrieking against you. It doesn't show you the carcasses of dead seals strewn in the sand."
How a fickle sandbar on the Skeleton Coast became the most captivating wave you'll never surf.
View Feature ›
Photograph by Woody Gooch
Jaleesa Vincent is the future of women's freesurfing. Just don't tell her.
View Feature ›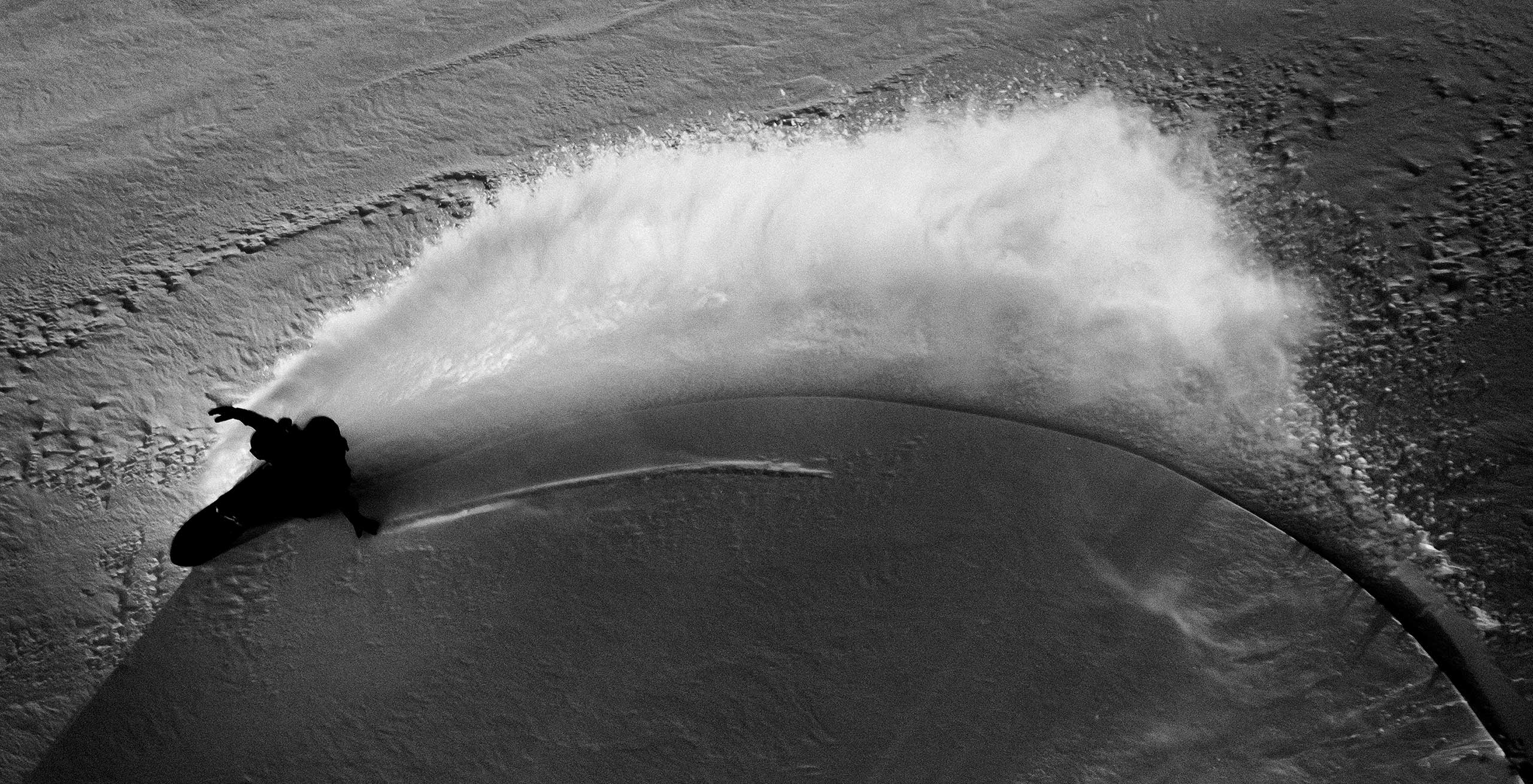 Photograph by Kazushige Fujita
"Gerry Lopez refers to Tamai as the Craig Kelly of Japan because of his pioneering backcountry discoveries. And Chris Christenson calls him the Skip Frye of snowboarding because of his timeless, heirloom designs. However you try to define him, Tamai has always taken a different approach to riding a board down the mountain."
View Feature ›
Photograph by Jeremy Koreski
Peak action and offbeat looks from surfing's top shooters.
View Feature ›
Photograph by Jeff Johnson
Our departments section opens with a workshop study of the Two Crows glassing room at the Waialua Sugar Mill, Oahu, where everything is in its place…but not to such an extent that the inherent art and color of the pursuit are forgotten.
Photograph by Tommy Schultz
When I was going through those years of physical therapy I missed that connection with the ocean. As a SEAL, I grew to love the ocean—I realized surfing could be how I get that back.
HUMAN INTEREST: ONE MORE WAVE
How injured Navy SEAL Dan Cnossen reconnected to the ocean.
View Feature ›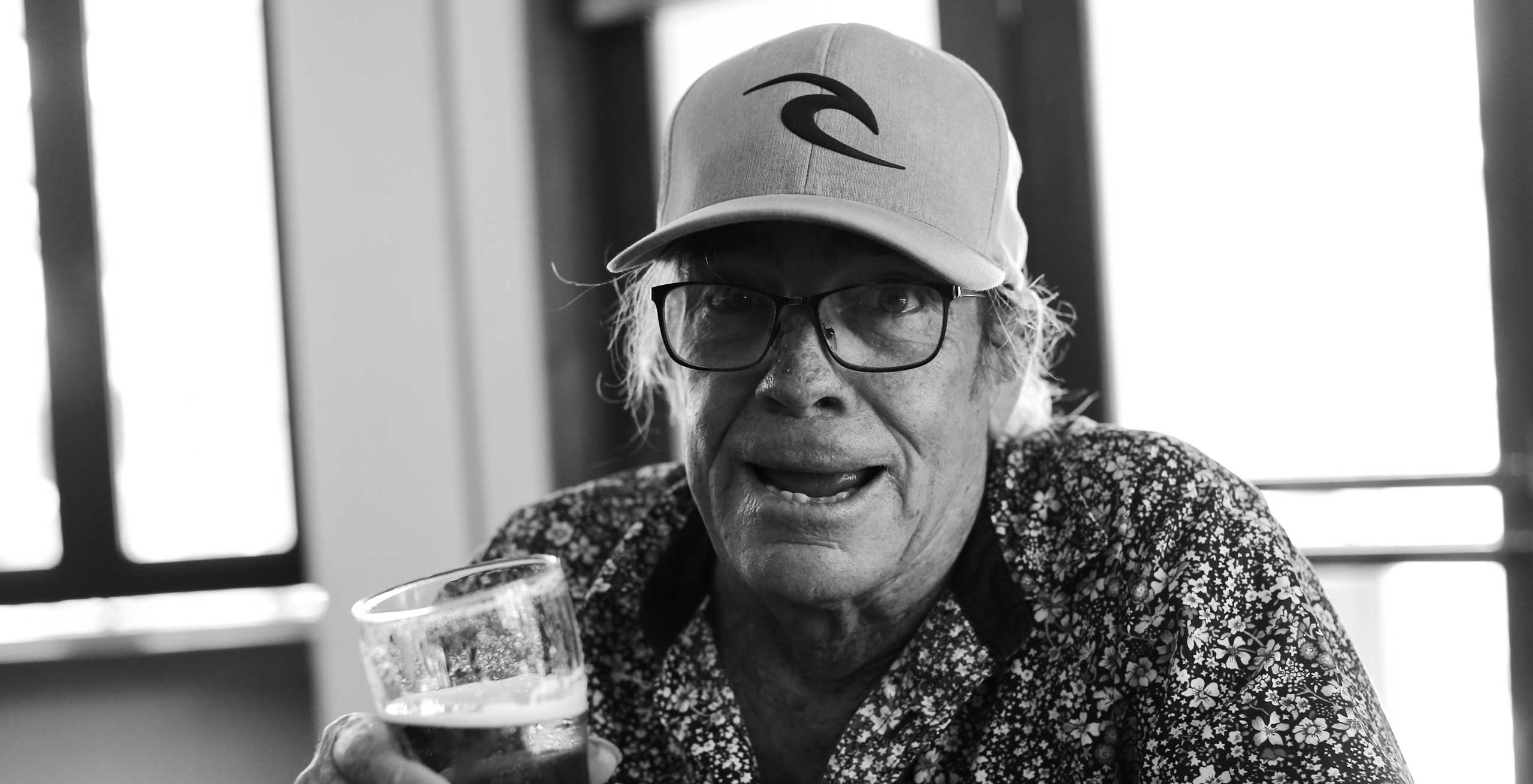 Photograph by Simon Williams
BLANK EXPRESSION: NO LOLLIPOPS
Find Tommy Peterson, and he'll shape you something legendary.
View Feature ›
Photograph by Jeff Divine
Quick visual hits and written doses ranging from Nikola Tesla's take on waves, the greatest combination of grace and rage on a surfboard Craig Anderson has ever witnessed, and surf book recommendation sure to join the desert cannon with Thesiger, Lawrence, and de Monfreid. Plus more.
"Since its root periods, we've mainstreamed and commoditized surfing's magic feeling, which has made the whole deal less erotic yet better funded as a categorical choice for human activity. And on and on. The original essence has become yet another rare and trace moment left behind."
SURFING AROUND: CUTTING CLASS
Musing on surfing's history of romantic rebellion.
View Feature ›