[Editor's note: In TSJ 32.2's "Arruza Light," author Matthew B. Shaw profiles Cuba-born, Florida-bred photographer Tony Arruza. As expected with a life full of travel, many of the stories behind his photos where too rich to be condensed into captions. Below is a small batch of selects pulled from the feature accompanied by their unabridged backstories. For the full experience, pick up a copy of our current issue today.]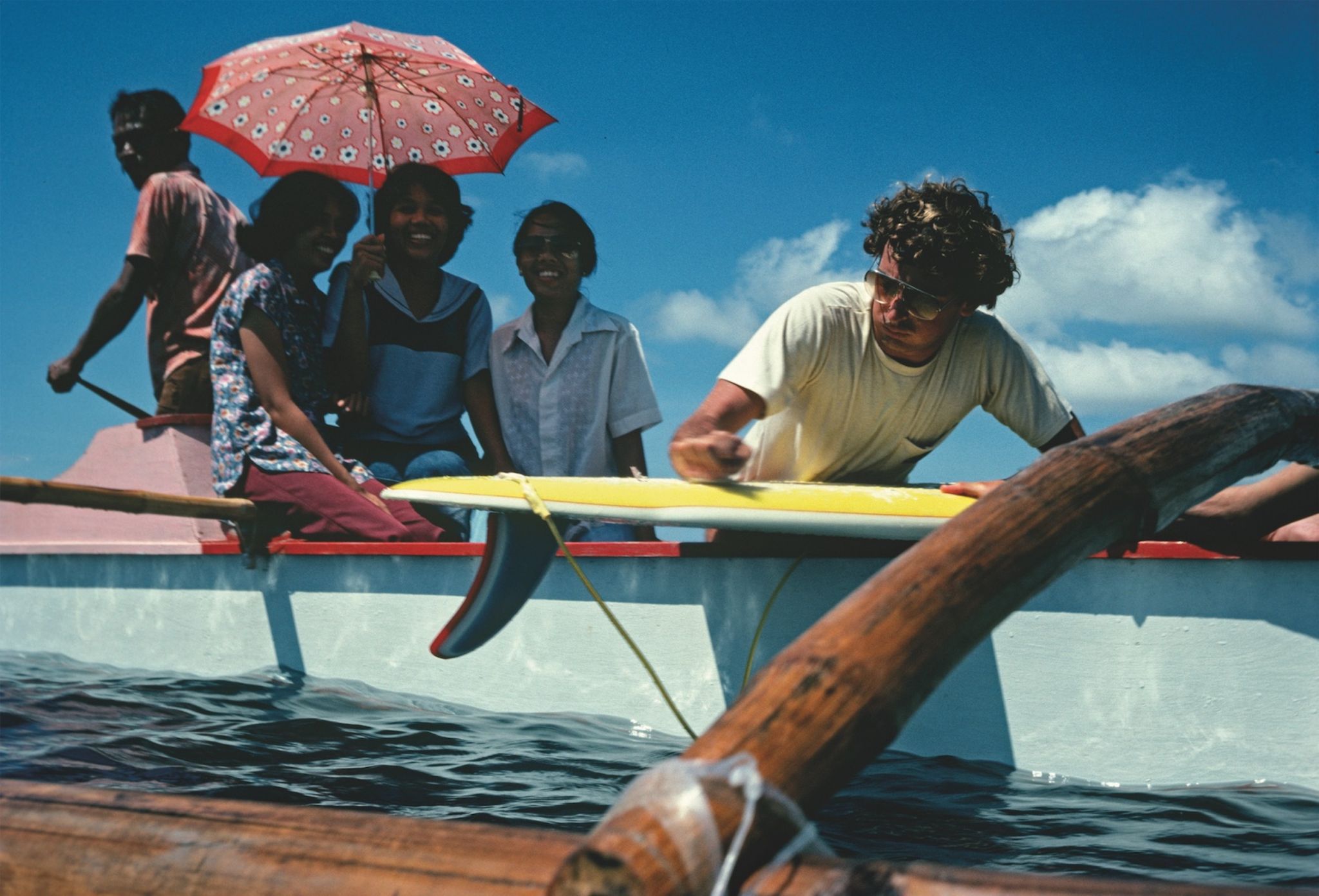 Steve Jones, Cloud 9, Philippines, 1980
We arrived in the port of Dapa on Siargao Island by boat from the island of Mindanao. Our plan was to go to an area known as Pilar. Turned out there were no Jeepneys that went to Pilar, the closest we could get was the village of General Luna. We were the first surfers the villagers had ever seen and they were very accommodating to us. They took us out in their canoes and took us to other villages to show us off. The three women holding the umbrella accompanied us wherever we went. The only English they knew was, "Hey, Joe!" We didn't get many good waves, but it was one of the best times of my life. That's Steve waxing up when we first we came across Cloud 9.
Cajamarca, Peru, 1979
I went to Machu Picchu a year prior to this photo. That experience left me wanting to explore more of Peru's interior. Honestly, I can't remember how I got to Cajamarca. During my bus ride back to Lima, still about 18 hours out, three guys with knives got on board at a bus stop and held us up. Fortunately, they didn't find my camera bag—which was on the overhead luggage rack behind a backpack, but they did take all my money. When I arrived in Lima, I was hungry and had to ask for change to call a friend to come pick me up. I've been robbed at least six times while traveling, and this wasn't my first encounter with knives in Peru. As I was going through security while departing the country on my previous trip, I was pulled aside by armed military guards. They escorted me into a small room where they cut up my luggage, surfboard bag, and camera case (a foam-lined Halliburton) while searching for drugs. Nothing was found. I was released after what seemed like an eternity and long after my flight back to Miami had departed.
Shaun Abrams, Reef Road, Palm Beach, Florida, 1989
This was my third attempt at swimming out that day because the surf was big and powerful. Shaun was the king of the peak back then. Everyone knew that Shaun was going whenever a set would come. I wanted a more pulled back shot to show how lined up it was. This photo put Reef Road on the map.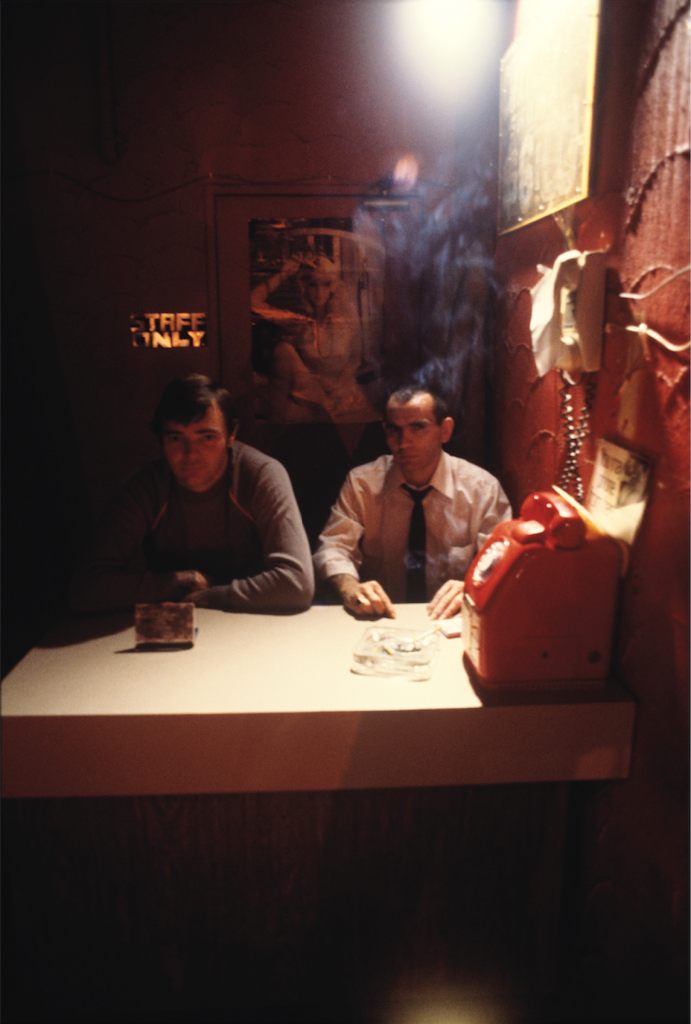 Red Light District, Sydney, Australia, 1980
Jeff Hornbaker and I were traveling together through Australia and we stopped in Sydney. So we were both walking around and shooting, Jeff with his flash and camera, me with my own camera. We went walking through the red light district. I saw these two guys in a strip joint as I walked by. They looked pretty menacing, but I just asked them if I could take their picture. I was so nervous that I only took one shot and walked away.
Roy, Barbados, 1985
This local fisherman named Roy owned an old diesel boat. Him and his friend would go out to specifically catch flying fish, mostly with nets. He hand-lined this one in and then held it up like he was flying a kite. No matter what island I went to, I always asked to go out with the fishermen. They always provided the kind of adventures that I loved.
Pete Mendia, Hurricane Sandy, Palm Beach, 2012
Late in the evening on the second day of the Hurricane Sandy swell. I love this shot because of the background. It really gives you some context.
[Click here to pick your copy of our current issue.]