Turn and Go!
50 Years of Surf Writings
by Steve Pezman
Turn and Go!
50 Years of Surf Writings
by Steve Pezman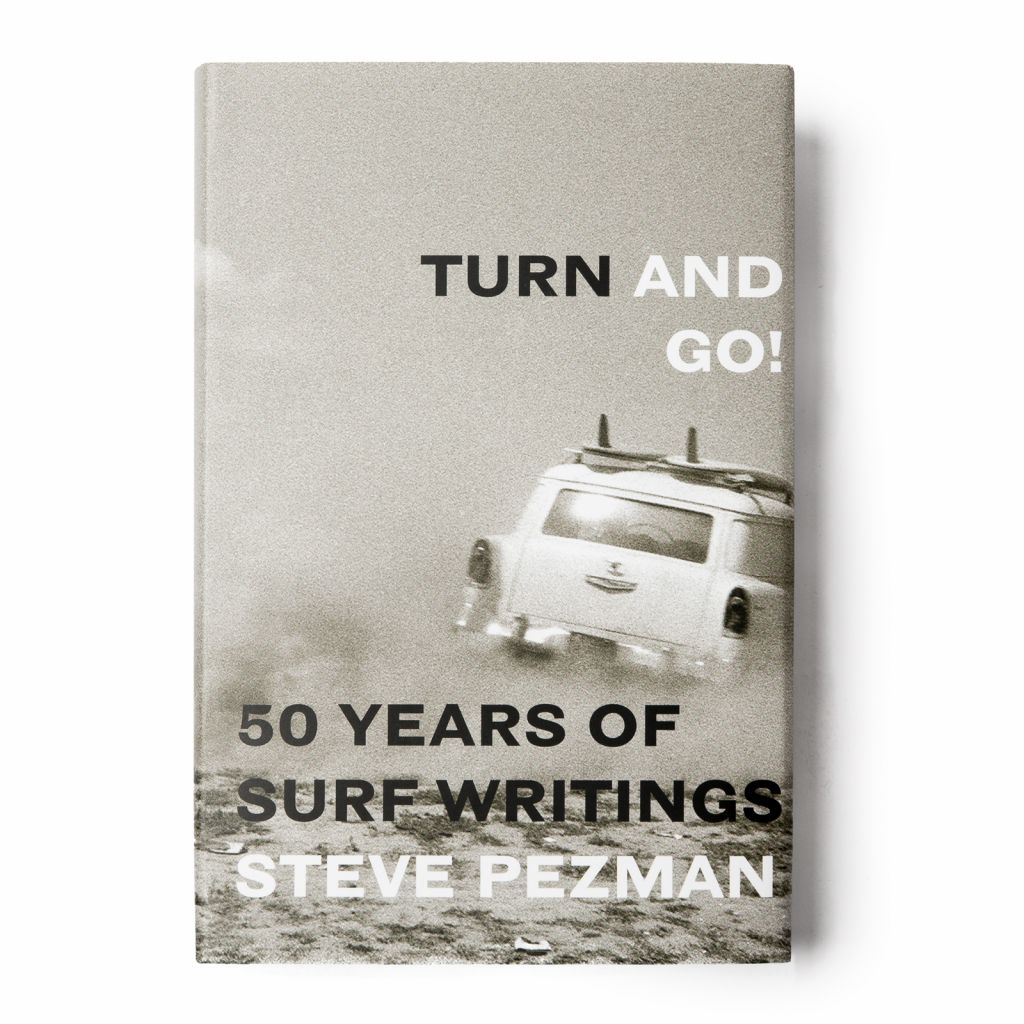 Turn and Go! reprises 50 years of wave riding in the author's trademark, surf-informed style. Vivid and thought provoking, this new volume speaks to the lasting value of the surfing act at a time when the activity would do well to check its compass. Few, save the author, have five decades of publication from which to draw. Fewer still had access to surfing's greatest minds: the riders, the shapers, the designers. Turn and Go! assembles them all for your enjoyment and benefit. We are especially pleased to present this collection of work from our cofounder and original editor.
About the Author
Born in Los Angeles in 1941, Pezman began surfing in 1958 in Orange County and writing for International Surfing magazine in 1968. He became editor at Surfer magazine in 1969, where he was promoted to publisher after six months, a position he maintained until 1991. In 1992, along with his wife, Debbee, he launched The Surfer's Journal. After 31 years of continuous publication, it carries on as one of the few printed surf magazines proudly documenting the pursuits's chain of custody.
Essays, profiles, interviews, reporting, and other musings from five decades in surf publishing.
Order Now
As part of their annual gift, TSJ Premium Members will receive an advance-release copy of Turn and Go!
Go Premium