Features
We stand out. Outside the obvious tourism zones, a gringo traveling though Sinaloa is an inscrutable and unwelcome presence. Those in the Funny Business will make you as a narc, a spook, a rat, or all of the above.
Page 22
TRANQUILA LA PLAZA
For a hundred or so local surfers, day-tripping Sinaloa is—tentatively—back on the table.
Offshore rescues and high-minded business models with Tom Kay— seaman, surfer, manufacturer.
Surfer runs a sort of retrospective of Metyko's work in 1984—just a few years after he'd begun shooting professionally. By the time it hits the newsstands Metyko's already packed it up and moved back to Texas, and his photos of the Santa Barbara area disappear.
In the 1980s, Texan Jimmy Metyko was exactly the shooter Santa Barbara County needed.
Page 54
THE END OF THE CIRCLE
Typhoid, dengue fever, heartbreak, madness. A 2009 biopic about Rob Machado wasn't the first film to unravel in a Southeast Asian jungle—even if it felt like it to the crew. Ten years later, its screenwriter takes stock.
We discuss in hushed detail the screenshots that have brought us here. The handful of pictures we've found online, unwittingly taken by a group of intrepid hikers, appear to show a pumping righthand point defined by a marauding foamball.
Point surf and volcanic hardscrabble in the Eastern Atlantic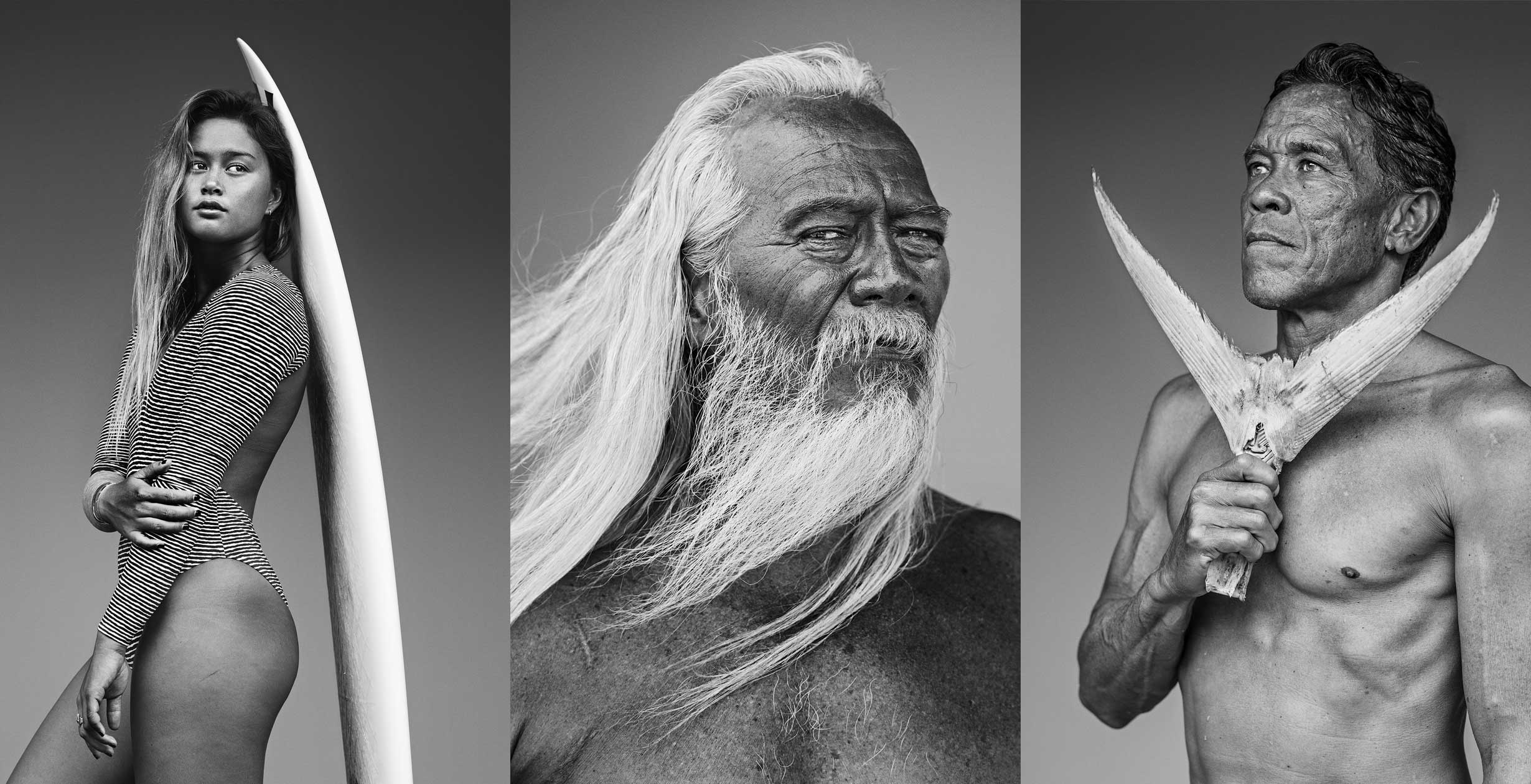 Page 84
ACHROMATIC PETRIFICATION
Portraits of the wave-rider tribe
The influence of The Great Wave has become so pervasive in the centuries since Hokusai's death that most artists, illustrators, designers, and other visual practitioners have little idea that it is the origin of big-wave imagery.
Page 94
UNDER THE GREAT WAVE
A 200-year-old woodblock print is the most widely dispersed image of a single wave ever produced. Today, its impact still reverberates across the visual landscape, from the hyper-stylized cartooning of Japanese manga to the scale and focus of modern surf photography.
Page 102
THE WALLFLOWER'S PROGRESS
The high-impact imagery and unassuming presence of Trevor Moran.