World-class surfer, journalist, sociologist, and frontline reporter Dr. Marty Sugarman died in September 2021 at the age of 74. "The goofyfoot Dora" grew up near Los Angeles' Westwood neighborhood and, from a very young age, had an innate sense of style, taste, and wisdom. Although Sugarman could be found surfing up and down the California coast, his home break would always be Santa Monica's Will Rogers State Beach. Decades before sophisticated forecasts, he could be found on most mornings checking the surf near Tower 18.
Sugarman came to the surf world's attention in 1965, when he beat Skip Frye, Donald Takayama, and Corky Carroll to take the Santa Monica Mid-Winter Surfing Championships. After high school, he attended college in Orange County and lived with Carroll for a time. While the waves were good down south, he found life in conservative Orange County parochial.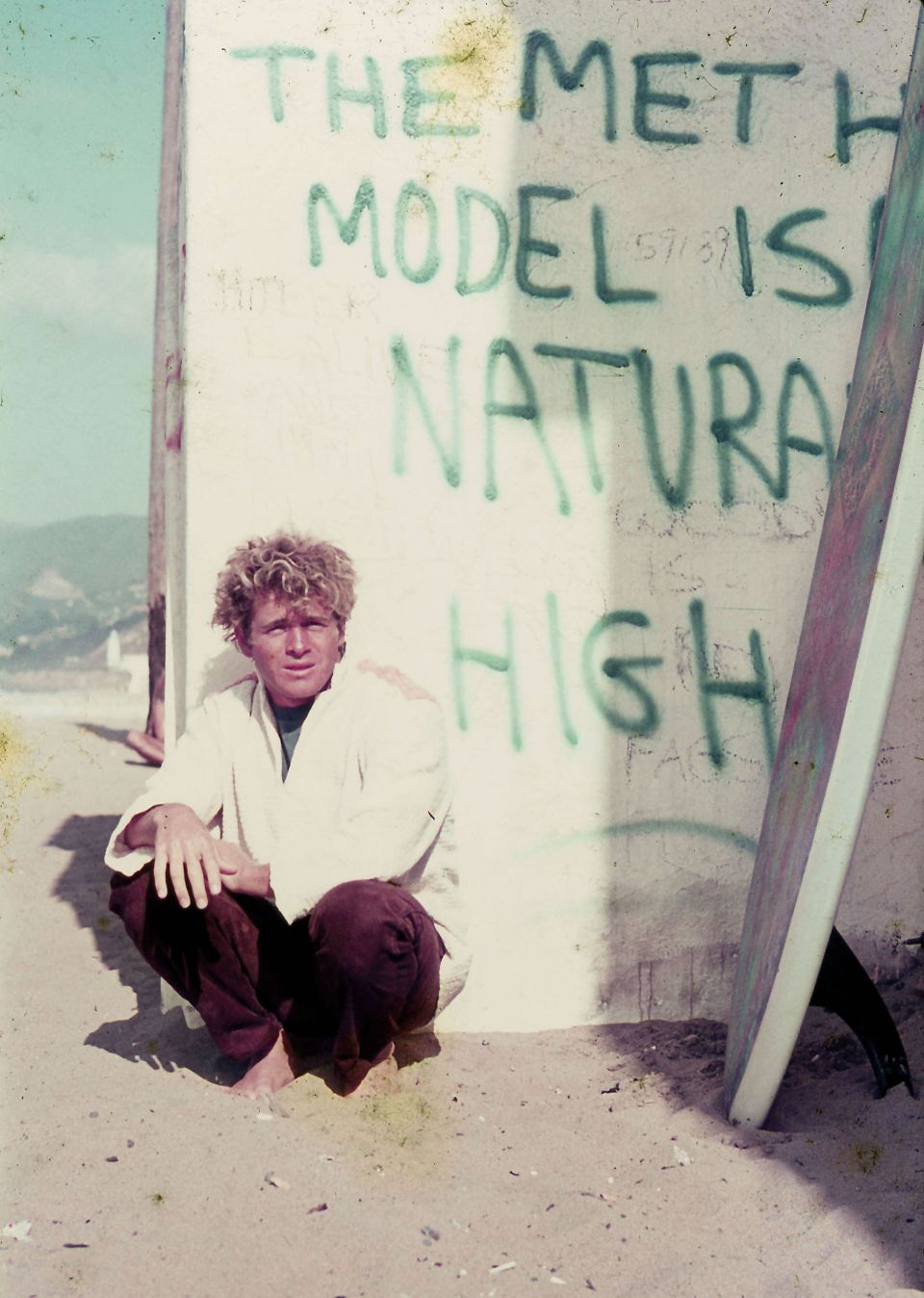 Sugarman returned to Los Angeles to attend UCLA. Although he didn't quit surfing, he reframed it in noncompetitive terms. Critical of "remaking the self-image of the surfer from a free-spirited rebel to a more conventional social actor," Sugarman continued to surf extremely well.
"He'd go out and rip, but in a tightly casual, anti-flamboyant way," recalls Mike Perry. "Ex-lifeguards from Zuma tell stories of Santa Ana days that he was ruling the place, completely alone."
Sugarman began dating Mary Jo Johnson, a Malibu local who would become his muse and partner in crime for the next three decades. In 1979, they launched their most ambitious project, H2O: The Magazine of Waterfront Culture. He unapologetically celebrated West Coast happenings, never seeking the permission or approval of the East Coast's cultural commissars.
"There's a culture there—surfing culture, boating culture, diving culture—and artists and writers who care about it," Sugarman said of coastal life. "Look at Herman Melville's Moby-Dick or Henry Thoreau's Walden. A lot of great works of literature have water as an integral part."
H2O drew on a diverse pool of talented writers and photographers, featuring articles like "Why Gays Don't Surf, or Do They?" and "Robbie Dick: Shaper as Sisyphus" as well as serious profiles of surfing legends like Tom Zahn and Matt Kivlin. The magazine didn't shirk the Dionysian aspects of beach culture. Most issues featured covers and photographs of nude and scantily clad local women. "Hey, the sun, the beach, nudity," Sugarman explained, "it's the whole gestalt." Los Angeles Times Magazine described H2O as "Surfer meets Granta."
Sugarman entered the most intellectually and artistically productive period of his career during the 1990s. In 1992, he traveled to former Yugoslavia, documented the civil war, and founded Sugarman Productions. In 1993, he published his first book, God Be With You: War in Croatia and Bosnia Herzegovina. Next, he went to Cuba, then to the front lines of the war between India and Pakistan, and in 1994 published Kashmir: Paradise Lost. In 1995, he traveled to the Siachen Glacier to photograph the world's highest battlefield during the India and Pakistan war, which appeared in his book War Above the Clouds. His final book, Speak Palestine, Speak Again, published in 1997, combined photographs of daily life and protests in the occupied territories.
Sugarman returned to LA in the late 1990s to finish his dissertation, and in 2001 received his doctorate in sociology from UCLA. He soon thereafter took up art, and you could find him most afternoons at Marty's Cabana, his Santa Monica Canyon store/saloon, sitting behind an easel painting impressionistic images of people, places, and things. He had hoped to relaunch H2O around this time, but began to suffer from Parkinson's disease. Sugarman remained funny, dark, oblique, engaging, and ultimately positive until the end. Although he and Johnson had split up, she remained by his side until his death.
"I will always think of him as an intellectual and ready to go toe-to-toe on just about any subject with anyone," writes Jim Ganzer. "He was also a damn good surfer who I will always see soul arching across a State Beach left in perfect trim."