Howdy from my kitchen table in Central Oregon's high desert. Lately, we've been inundated with smoke as local wildfires rage. Thankfully, rainfall and the tireless effort from fire crews have made this all-to-familiar disaster somewhat manageable. Today is the first smokeless day in what seems like ages, and I couldn't be happier. I was finally able to go outside this morning, still half asleep, and breathe in that crisp, early autumn air. To me, the change in weather means the mighty Pacific is soon to wake and will deliver swell from the mysterious Aleutians down to the Pacific Northwest, Hawaii, California, Baja, and beyond. I get goose bumps just thinking about it. Unfortunately, I've been living the life of a non-surfer over the last few years due to several unforeseen events that brought me back home—four hours from the beach. As you can imagine, or maybe even know, being that far from the surf is brutal. To cope, trips have become an ever increasing necessity. In fact, I'll cut to it right now because I have a board bag to pack and the Emerald Isle awaiting.
SCREENING ROOM
Filmmaker Ben Weiland and I recently released Island X. It's a film about overcoming life's obstacles on a tiny island in Alaska's deadly Bering Sea. We were joined by surfers Josh Mulcoy, Pete Devries, Noah Wegrich, and island native Ricardo Merculief. The film was five years in the making, and we couldn't be happier to finally release it to the world. The response has been great, so thank you to everybody who came to a tour stop and to those of you streaming our flick online. It means so much to us. Please give it a watch if you haven't already.
FOLLOW ALONG
BETTER LISTENING
It blows my mind that this album was written, recorded, and released by 1982—back when I was still in diapers. It was so far ahead of its time—such brutal thrash metal. I wish Metallica would've stayed in that lane.
My friend Ruth's solo stuff is so good. She was the lead singer of synth-rock band The Chromatics for years, but recently ventured off to do her own thing. I've listened to her single "Crimes" over and over. For some reason, she reminds me of a modern day Nancy Sinatra.
PAPER & INK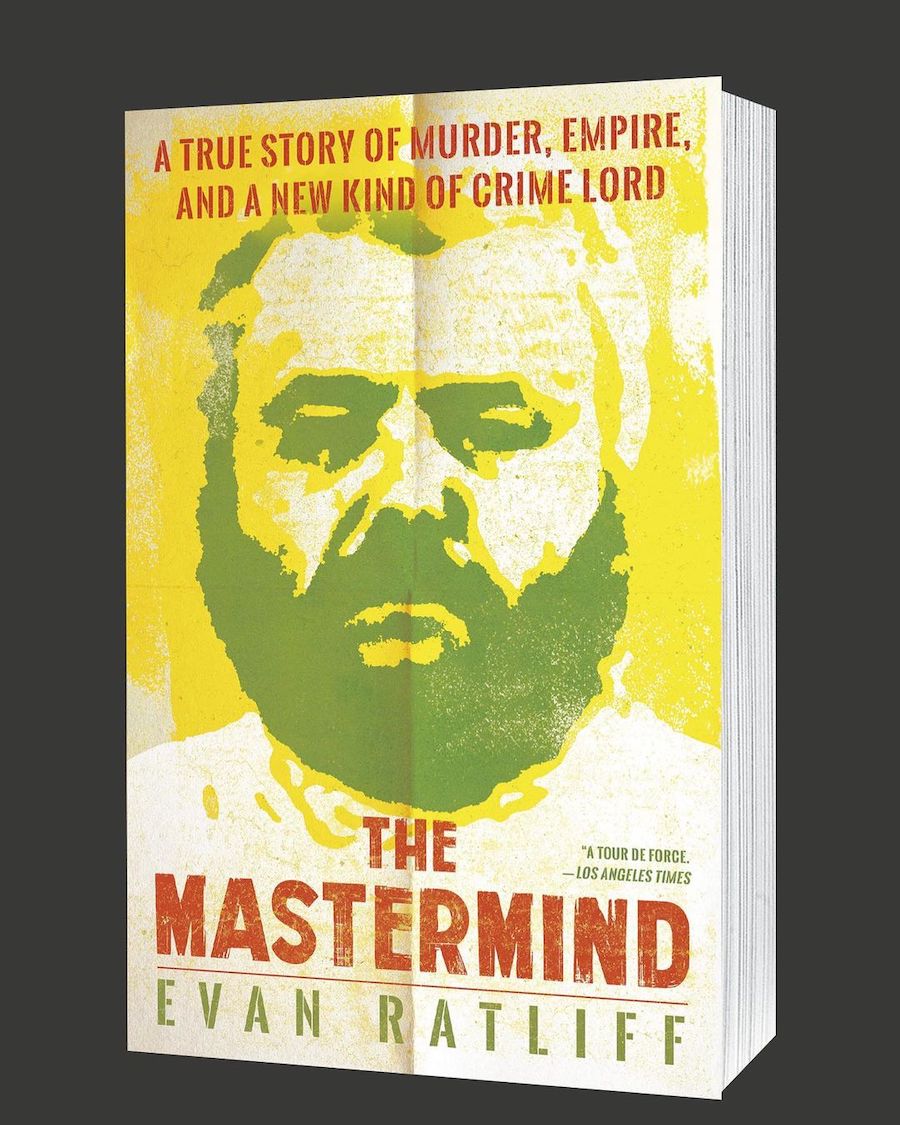 This is the true story of Paul Calder Le Roux, a South African computer programmer turned hacker turned cartel boss turned DEA informant. I couldn't put this book down. Kirkus Reviews summarized it as, "A wholly engrossing story that joins the worlds of El Chapo and Edward Snowden; both disturbing and memorable."
My parents divorced when I was really young and my dad moved back to Maui. Because of that, I grew up spending a few months a year in Hawaii. I got a kick out of this book because I've experienced both Hawaiian localism and the true, unadulterated aloha spirit. Chas' book does a good job at covering those two vastly different ends of the spectrum.
HINDSIGHTS
Broken Down in Baja
My best-friend Lane and I were well off the beaten path looking for surf when our truck battery died. We had to walk for double-digit miles until we finally came across a ranch in the middle of nowhere. As luck would have it, people were home, and they just happened to be expats from Washington state. They were tripping when we told them how far we walked. They grabbed some jumper cables and we headed back on their 4-wheelers. The worst part was that there were hollow, head-high teepees up and down the beach that we raced right by en route to our truck. I wanted to stay and surf so bad, but Lane was absolutely over it. Lane never gets mad about anything, so I conceded, hopped in the truck, and waved goodbye to perfect tubes. Lesson learned: Don't leave the doors open on your rig at night.
PLUGS
I just released a photo book as a companion to Ben Weiland's film of the same name. Since we put so much time and energy into this project, I decided to go all-in and make a high-quality print offering about the incredible place we traveled to. It's a little over 200 pages, hardbound, and looks damn sexy on a coffee table—it's just beautiful. My favorite thing about the book is that Ben wrote the foreword—in which he tells the story of how this trip came to be. Life is a beautiful thing, and the visual story in Island X is a testament to that. Click here to pick up a copy.
BOARD STORIES
7'6″ Pipeliner
Gerry Lopez made me this board and I'll never get rid of it. I have it hanging on my wall and no, I don't plan on surfing it. A shame, I know, but I have no business being on that thing and that thing has no business being in the mediocre waves I surf.
LAST WORDS
It's Okay
During the past wild few years, I've seen the world divided in such an unnecessary way. While I have this little platform, I encourage everyone to take a deep breath. It's okay to be different. It's okay if you're different from your neighbor and it's okay if your neighbor is different from you. We don't all need to think the same. We don't all need to act the same, or look the same, or preach the same. Our diversity is what makes this experience we call life so amazing. This applies to surfing too. It's just as awesome watching Asher Pacey destroy wave faces on his Album twin-fins as it is watching Anna Gudauskas hang piggies at Alaskan point breaks. So remember, like Bob Marley said, "The road of life is rocky and you may stumble too. So while you point your fingers, someone else is judging you." Love each other in and out of the water. That's it for me. I have a plane to catch.
[Get The High Line, our monthly e-newsletter, straight to your inbox by subscribing here]