Alex Knost
Longboarding was so outside when I was young. My friends and I spent our formative years trading off waves, bending the stick as far out as we could, and speaking our own language with nobody paying much attention to us.
As a platform, longboarding has totally changed. With all the contests, there's a difference between people who are surfing for the wave and who are surfing for the judge. That can cause people to take off on two different trajectories. The contest side pushes certain aspects, and surfing "against" someone and being "judged" can compromise the art. Losing can make someone feel like they're wrong, when it's really just an opinion of a panel. Behind the ultimate door, surfing is really a private discussion between a person and nature. It's improv. It's poetic. It's being into an invisible moment even though it's no one else's.
There's a few people who can live in both worlds, and that's really exciting to watch. Look at Joel [Tudor]. He just won another world title, but I really enjoy seeing him with Tosh, his son. They almost surf as, like, a doubles figure-skating team. One will be on the first wave of a set and the other on the second, and they're reading each wave in unison.
Overall, there's more well-rounded surfers riding longboards than ever. So at the end of the day, the changed platform is a net positive. It's a trip to see all the incredible surfing that has come forth. There's some nasty talent around right now—Ryan Burch, Justin Adams, Kelia Moniz—and even more coming up. And there's an ongoing level of psycho surfers and underground boardbuilders growing at an exponential rate around the world, which will keep everything heading in the right direction.
What also keeps me interested is going back to crude exploration—combining all the obsessive Bonzer bottoms along with my long relationship with low rocker transitions on boards in the 7- to 8-foot range. I want to maximize surfing in all conditions, meaning both wave ground and tip-to-tail board usage. It's all about new feelings, being free to go wherever before I can't physically anymore.
I mean, I ride high-performance shortboards all the time, even if they look different than what you see on the rack.
I don't turn anything down, and try to maintain a childlike curiosity toward surfing.
The second you feel jaded, it's all right to just paddle back out and totally freak on whatever you want. Watch your buddy get a tube from the shoulder, lose your board and take a swim to the beach, feel something new on a wave, shape your own board, or ride an old piece of shit and have something you thought didn't work blow your mind.
Nick Melanson
As a kid, I pretty much only rode shortboards. I was interested in other stuff, but never went for it because I only ever had one board at a time. When I was, like, 13 or 14, one of my friends gave me a board and we ripped all the glass off it, put 40-grit sandpaper to it, and shaved it down to a 4'4″ potato. That really fired me up to go in lots of different directions.
Me and a couple friends started buying foam and trying to make a board whenever we could, just here and there. Eventually Tyler Warren helped me make my first longboard, which changed everything for me.
The big difference in non-shortboard surfing is that it really feels like you're surrounded by like-minded people. It's inspiring and helpful in a way that's the opposite of trying to rip, where you show up to places and people aren't as welcoming and you have to walk on eggshells. As I mentioned, Tyler helped me with my first log. Alex gives me boards. And there's a good handful of us in the same age group that are making boards, surfing, skating, riding all sorts of different shapes.
Still, the guys to watch are the ones we all know. They really have their trip dialed. Andy Nieblas, for instance, is on such a different wavelength than everyone else. He has such a unique style, but, funnily enough, he really has no idea what's going on with any of the boards he's on. He just rides them. He'll grab something off the beach and I'll be like, "That thing is kind of a piece of shit," and he'll go out and just destroy it. Then there's Ryan Burch, who can really surf anything in any condition. The difference with him is that he can go into the shaping bay and make such a wide variety of designs himself. He keeps it so loose, and probably has more fun in the water than anybody else.
That's where I'm trying to go with it—meaning not putting any limitations on how you surf or what you're surfing. I don't want to be like, "Oh, I just ride longboards." That gets so stale. I was so into surfing only San Onofre for so long, but it's kind of a scene and feels pretty bloated with people. I've backtracked a bit to where I was before I got into longboarding. I want to shape quads or thrusters or twins or Bonzers—just fully branch out. I'm itching to ride smaller boards again, and ride them in good waves. When I see Alex ripping on a Bonzer or Burch riding an asymm or whoever else, my mind just starts racing at the possibilities. I feel all over the place with what I'm riding and how I'm surfing—it feels like it changes every day, every week, every month—but that's what keeps it fresh at this point.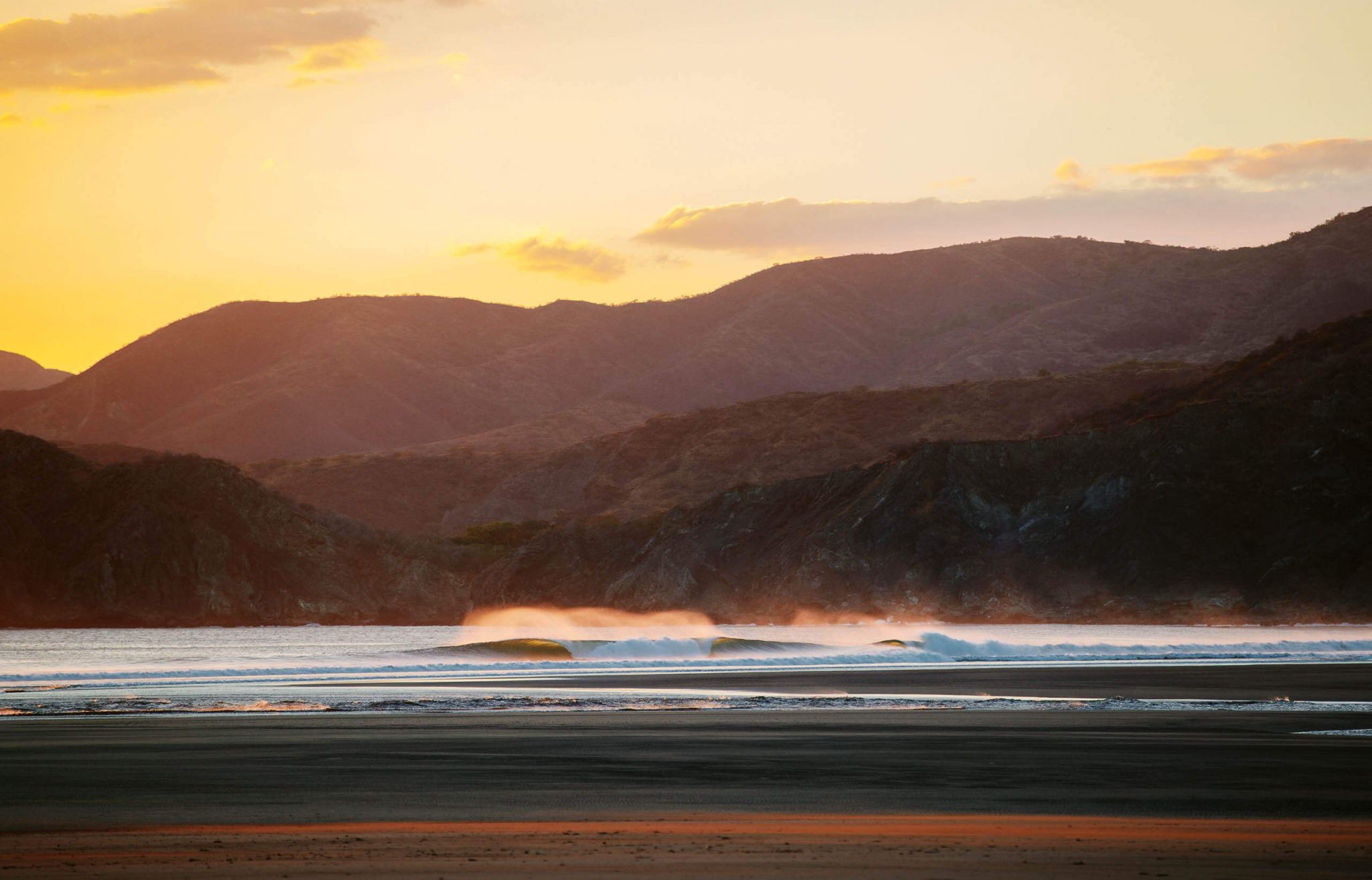 Jared Mell
I was pretty lucky to grow up in Newport Beach and find Blackie's, which carries a legacy of longboarding from the 1950s and 60s. We had a little group that logged the majority of the year—Alex Knost, the Prairie brothers, Robin Kegel. Then there was the older generation, guys who were—are—the real deal. They called it Burnout Beach and had this "surfing ruined my life" attitude. They'd just ditch everything, go down, catch a couple waves, enjoy the sunshine, drink a beer afterward—taking it easy.
Moving around, though, has really opened my eyes to other types of surfing. I'm based in Bali now. I spend a lot of time here with Lee Wilson, an incredible shortboarder. Then there's all the Padang boys. I've tried to keep up with them, not on shortboards but on different types of crafts.
As a shaper, I love taking shapes that you know—boards that you've ridden, boards that you've loved—then trying new things. For example, I rode an Aipa twinnie the other day. So I tried to make something similar, and I blended it with a 70s sleeveless twin-fin. It's a little bit thicker, but it's so hot. And if you're going to make boards, you want to be able to make every type of board. I've been able to do that here, where we have everything from 1-foot beachbreaks to 20-foot outer reefs. Experiencing new lines keeps motivation high.
Still, there's nothing like hopping back on a log when it's golden-lit, warm water, glassy, and head-high and under. That's where surfing really feels like art—just motion that catches your eye. There's no other type of surfing that's as fun and welcoming. Watching someone ride a longboard well is so infectious.
In terms of design, I personally like riding bladier, refined longboards. Like the stuff that came out of Australia in the 60s. Robin and Alex make good boards like that. Dane Peterson, too. They glide better, they cut better, they gain speed when you're walking up. On the nose, they sit in the pocket right. Not too high, not too low.
I always think about this George Greenough interview, where somebody asked him what he'd do with board design if he had unlimited money. And he answered something like, "I'd probably take a couple hundred thousand and go to NASA and I'd be like, 'Design me the best material to make a surfboard. I want the best. The lightest, the quickest, the strongest.'"
Even though surfing's an art, surfboards are still a craft. It's all about hydrodynamics. You can get very scientific with it. The best surfers and shapers are like mad scientists. Just watching them work, and then trying to create beautiful things that work—that's what I'm onto.
Karina Rozunko
Growing up in San Clemente, my family spent a lot of time at San Onofre doing big beach days. Back then, the perception of longboarding was that it was pretty lame—kind of a joke. But my dad was super into it and its history, even when I wasn't and just wanted to surf. He would always tell me stories. At home, he had a bunch of old, classic boards—Nuuhiwa Noseriders and Nolls, full-on wall hangers. With logging now en vogue, I realize how cool it was to grow up with that knowledge and how important all of it is to surfing and what's happening today.
Even with it being a lot more popular, that sentiment seems to be common in longboarding. It feels generational. Everyone seems to know their history and look back just as much as they look forward. Like, Joel looks up to Miki Dora and David Nuuhiwa, and he's really made it known to the younger generations who started it and who was around. You feel like you're part of a lineage, which is special. I don't think you get that with many other things. At any of the central hubs—whether it's Sano or Malibu or Byron, wherever—you'll surf and hang out with people that are decades older than you and kids that are younger. There's really a community aspect to it.
As it's grown over the last few years, there's definitely a jock side to things. But that's always going to happen, and it does have its benefits. There has to be extremes. Plus, that growth has allowed me to make a living out of just going surfing. There's a couple people who I think are doing it right. Andy Nieblas and his partner, Makala Smith, are a couple of them—beyond just surfing, too. They just do what they want every day, and you can see that come through when they're in the water.
Lately, I've been focused on riding smaller boards in bigger waves. I've spent the last year or so living in Bali, where you can't ride a log every day, especially if you want to surf the best waves. Jared Mell is also based in Bali, and he's been really inspiring to watch out at some of the heavier spots. He can ride a longboard as well as anyone in the world, but can also handle himself on smaller boards in big surf. I've been riding this single-fin that Shyama Buttonshaw shaped, a 6'7″. I've taken it out to Uluwatu and had so much fun trying to surf differently than I'm used to out there.
It's been nice to try new things, push myself, and break the repetition of surfing small pointbreaks and running up to the nose on every wave. Unless you're broadening your surfing, it can start to feel stagnant after a while. Like, I really, really want to get in the barrel so bad. It's been mostly closeouts so far. But I'm going to do it this year, I swear.