For such a long time, I viewed my influences as a bit of a laundry list—names that I hoped would influence me, rather than people I recognized who'd already had a genuine impact on the way I work. My career has been a bit of a tug-of-war between art and design and at no point have I felt entirely comfortable about what I'm doing, though I've done a fairly good job of convincing myself that I know where I'm going with it, and that my reasons for doing what I do are valid. In reality I think it has been much more of a chaotic mess, something like a pendulum swinging back and forth between extremes as I've felt unfulfilled by the promise of either. In recent years I've almost turned away from outside influences entirely. My wife and I moved to the other side of the planet, leaving all of our books and belongings behind. And we've had a son who was born with a rare genetic condition, which means looking after him requires a lot of work, leaving little time for perusing the Internet or reading magazines. What I'm left with now, when I think of the people who have influenced me, are the impacts of genuine substance, the influences that still come into my head daily, even when I'm not exposing myself to them directly. I also think increasingly of people who I've had deep, personal relationships with.
---
Björk's artistic output, both her music and her collaborations with innumerable visual artists, has been an enduring and constant influence on me since I first discovered her. In high school, I would pore over every detail of everything she released. The album covers by Me Company and Nick Knight, the videos by Spike Jonze, Paul White, Michel Gondry, and Chris Cunningham, and the list of geniuses she has worked with and drawn the greatest work from of goes on and on. Her ability to embrace digital technology and intensely modern methods of artistic production without sacrificing the total humanity of her message has always resonated with me, long before I even recognized this in what she was doing. Growing creatively at the end of the 20th century, and at the beginning of the 21st, means you're inheriting a world and an artistic tradition that has already been fully explored and exposed. The only stones unturned are the ones that humans create for themselves daily, either through science, technology, or culture itself. That's what makes her art feel true to me and in it I recognize the same impulse I have, the same reason I'm drawn to technology as a way to express my unique, individual human experience. Somehow she manages to operate inside the pop framework without ever compromising on the artistic value of what she's doing. Nothing is taken for granted in what she does and that's something I'm in constant hope of achieving.
---
When I first met my now-wife, Annie Wright, I was in my early twenties, just starting down the road of my career in art and design, though I'd already been working fulltime since my late teens. By then I had a pretty specific and very clearly bounded way of looking at art. I thought conceptual art was the pinnacle of Art (with a capital A). And I thought that art was entirely about its meaning, or that knowing the background of a work or reading it was the only valid way of experiencing it. Then I met Annie and her family. Hanging out in their home with Annie, Ozzie, their incredible mum, Cathy, and their extended family of friends, I saw people who were creating things purely for the joy of creating them. It had nothing to do with how it would be perceived, what it meant, how it related to other paintings or music or whatever. It was just about making things that gave them pleasure, that they thought were exciting or beautiful. It was also all completely un-rarified and totally disconnected from any aspects of commerce. As a result they made things constantly and without the angst-ridden pain of overthinking, which I had become used to. This was a huge liberation for me—to see that the success of creating something didn't come from somebody else's judgment but just from yourself. You didn't have to compete with everything that had ever been made. You just needed to have a good time right here and now and you could enjoy art on a purely visceral level.
---
The Triumph of Nature, a book of paintings by Helmut Ditsch, is one of the only books (from the fairly substantial library I once had) that made its way with me when we moved from Sydney to Los Angeles six years ago. There isn't really much to say in words about Ditsch's work. It is unbelievably beautiful, embodies a deep reverence for the natural world, and entails a staggering degree of skill and dedication to achieve. A mountain climber, Ditsch's landscape paintings have a certain graphic purity without sacrificing reality, which captures the sensation of being in nature like nothing else. They impart a distinctly human experience that always makes me think of the work of artists like Richard Serra or the composer John Luther Adams. There's something transcendent about them but in a way that doesn't totally remove the individual from nature. His process is so meticulous, the scale of his work is so vast, and his sense of color is so subtle, that his art constantly inspires me to recognize the irreplaceable value of work that requires physical stamina and endurance. I constantly find it amazing that he isn't more celebrated, which I find inspiring in its own way.
---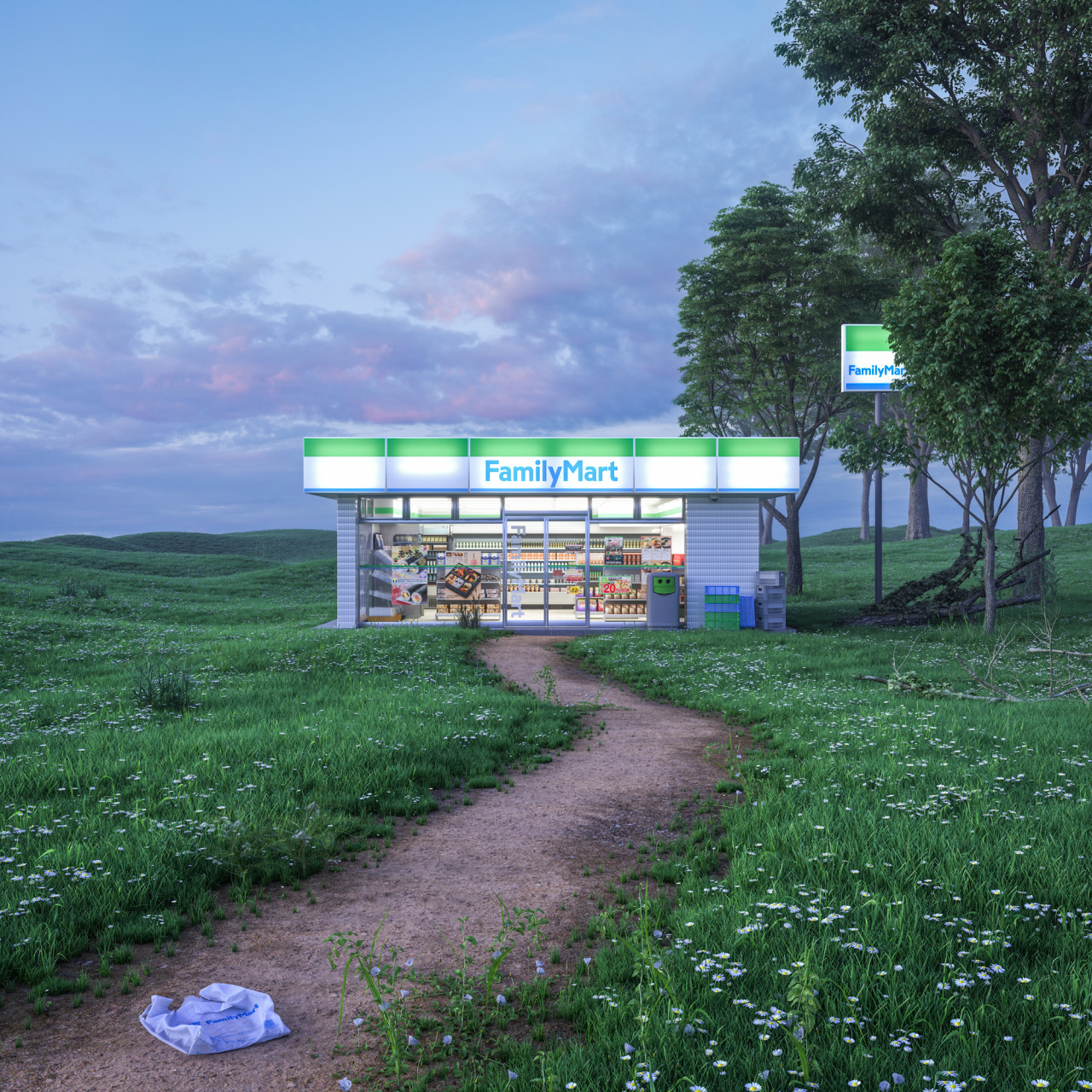 I met Kim online a few years ago when he emailed me to ask if I'd like to design a print for a range of silk, rave-going ponchos that he was making, which immediately made me love him. We bonded over a similar set of gripes about the stratification of the art world, the music world, pop culture, video game culture, and the digital creative process. I met him in person for the first time a couple of years later when we worked together on a multimedia installation piece in Beijing. I was struck by, and completely envious of, how much he had structured his life around his art. Aesthetically I find his work endlessly inspiring. It is meticulously thought through and painstakingly crafted and, although filled with meaning and thought, it makes no effort to delineate how it should be received or who his audience should be. He is totally uncompromising in what he does and rapacious in how he consumes new software and methods of production. He's the only person I've met who hasn't let the existing world define how he should live in it. And without being blinkered to reality, he's constantly trying to create the reality he wants to see.
---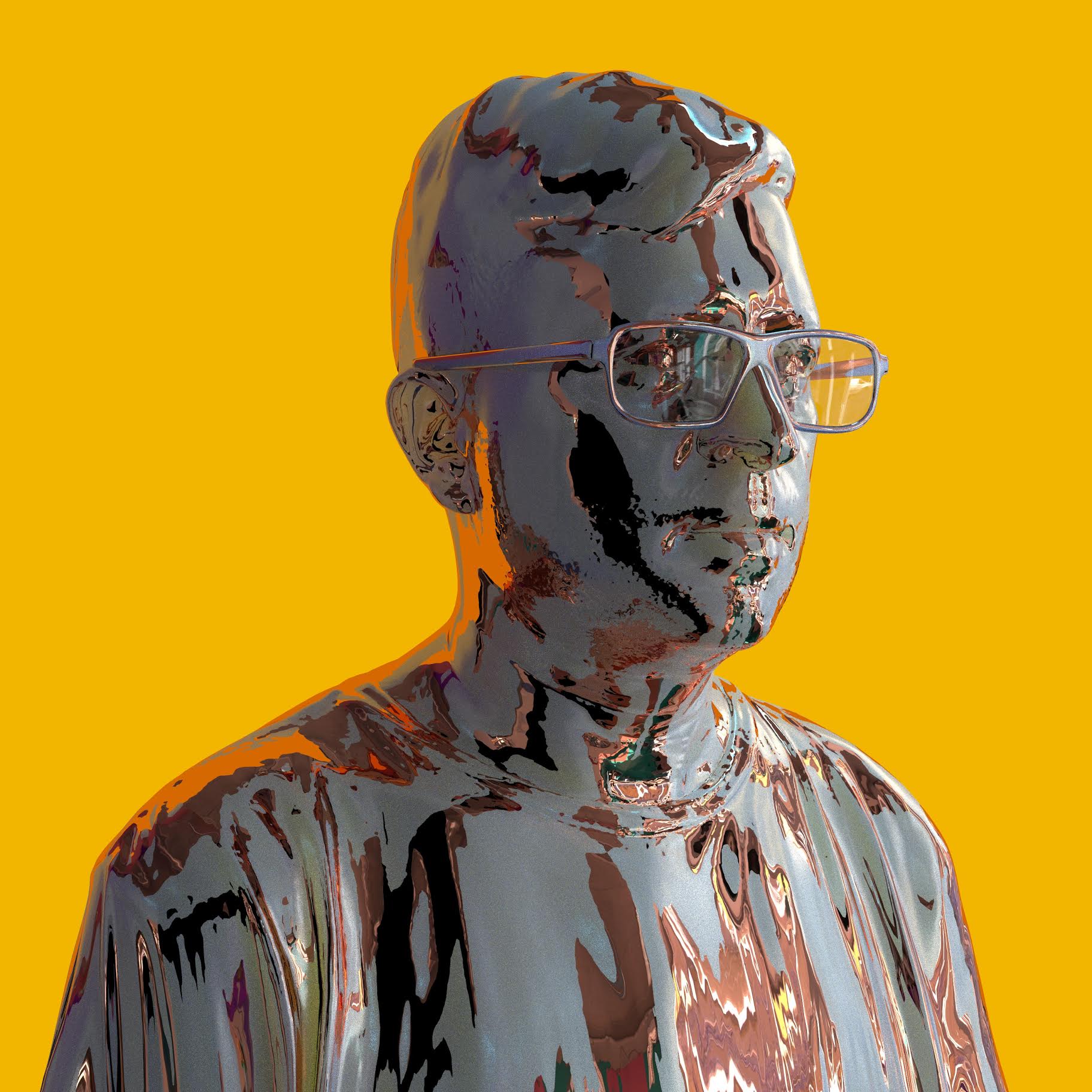 I've had the pleasure of working with Mark Pritchard for several years now. An electronic musician signed to the Warp record label, Mark has been making music for years, going back to his seminal ambient work with Global Communications in the early 90s. Commercial collaborations have never been entirely gratifying for me. It seems like the commercial part of most projects, music, fashion, or art often far outweighs the creative part. But working with Mark has been entirely different. I was lucky enough to get to see him develop his recent album Under the Sun from start to finish over a period of years, and have been constantly struck by his dedication to his vision and his total sense of craftsmanship. During the course of creating the visuals for Under the Sun, Mark and I would frequently have very long Skype conversations (he lives in Sydney now). I learned a lot about his very wide array of influences and the way he approaches his music. The depth of the respect he has for the creative process is amazing—he taught himself the waterphone over a year-long period after he realized it was the missing element in a single track he was working on. And his ability to remove all of the distractions from the outside world, and focus without derailment, is totally inspiring to me. There's a large part of art that I think is dedicated to seeking out novelty, and a lot of the time that novelty is simply manifest in the perverse or the ugly until we collectively agree that the ugly is now beautiful. But Mark takes the much more challenging road of creating something new without disregarding existing notions of beauty in the process. He builds on without having to wipe clean.