This summer has been intense. I'm preparing new sculptures and paintings for a show opening on September 10 at Leslie Sacks Gallery in Santa Monica. I cast 20 gallons of resin at once and managed to not ignite my studio. Earlier this month, I went to Jamestown, Rhode Island, to attend the opening of Rising Tides, an exhibition that features my work alongside a wonderful crew of artists. I met Thomas Deininger there and his work is pretty damn brilliant. I also picked up two deer tick bites—one on each thigh, near the private stuff—and am left wondering: Will I have Lyme disease (again) when I board a plane for the Mentawais this October?
SCREENING ROOM
I'm an unabashed Occy fan and have been all along. Jack McCoy's 1998 biopic is goofy (duh), poignant, and frothing with amazing clips—aural and visual. For me though, the highlight moment is Occ and Luke Egan going ham at backward Kirra. Right-foot-forward, unforgettable ripping. Click here to watch.
FOLLOW ALONG
What a terrific artist Terry Ekasala is. Her paintings collapse and rebuild upon themselves in a melding of abstraction and figuration that's generative and ebullient. Her daily practice, which she shares online, is deeply human and relatable. Her work is serious and intentional, but breathtakingly unburdened with the limitations on what can or can't work. She takes a lot of chances. Most artists don't.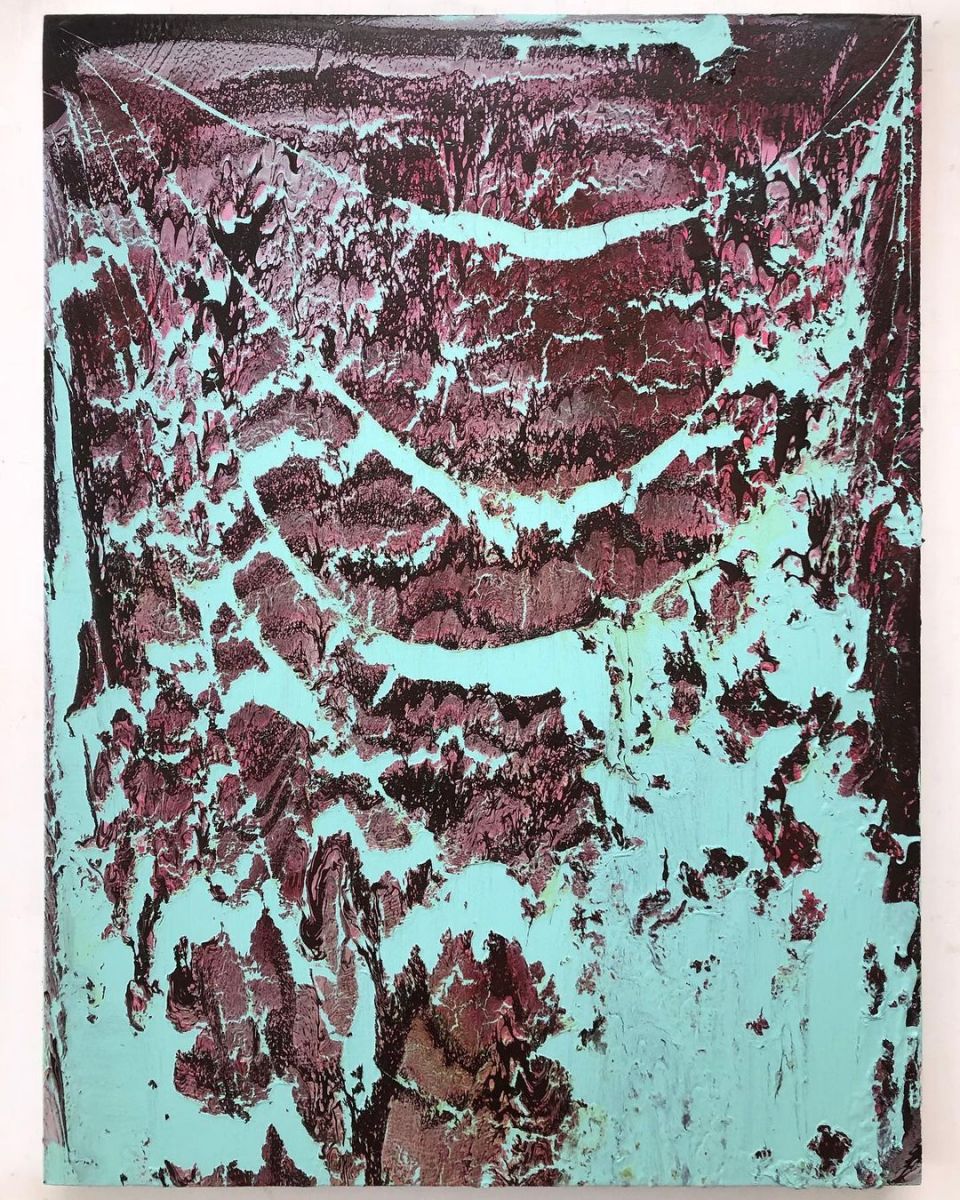 I recently met Fritz Chestnut while surfing El Porto. Chestnut is pushing "process painting" to the edge of dissolution. Imagine if a painting had a midlife crisis? It might look like a Fritz canvas. His works seemingly try, and gleefully fail, to hold onto compositional logic—where latticed grids and frameworks shake and slur, disintegrating into something akin to tectonic dislocation. Like paintings rendered by a seismograph. So good!
BETTER LISTENING
These youngsters from Singapore are wonderful, old-soul, post-punk revivalists. Second coming of Sonic Youth? Yes please. Aught navel-gaze sincerity? You bet. Singer Nur Wahidah groans "shit bums me out" in one of their best tunes. Daniel Castro Borces is a scrawny guitar savant and plays a shell-pink Jazzmaster that says "fuck you" on the headstock. Using gorgeous alternate tunings and brilliant about-face tempo shifts, he is the heart of the band—grounded yet frenetic, blistering and blissful.
When I was 19 or so, my friend Sandro and I arrived late to catch UK sludge-metalheads Fudge Tunnel in downtown Providence. This, after a day of profuse sweating while painting houses, in red-hot midsummer Cranston. We got there and it was hotter than hell, packed and smokey. Fudge Tunnel's set ended unceremoniously. We decided to stick around for the next band and the 90 minutes that followed changed my life. Sepultura—meaning "grave"—from Belo Horizonte, Brazil, blew the entire club down like dragon breath. Dudes were literally climbing the walls like roaches and falling into the pit. It was a sauna of detuned libidinal subtones, hair banging, and eyes gripped shut like fists. Each song plunged deeper into the Earth's core. Excavation. Drums and bass tones so deep the marrow hears it. The heart, pummeled into rhythmic Jell-O, smiles. It was sort of like yoga, in reverse.
PAPER & INK
This book will crush you. Set in the perma-scum of a blighted Scottish town stained with coal, vomit, and spent tobacco, a little boy like an angel comes forth and wears the love (and ire) of his world squarely upon his cherubic little chin. His mother is a boozy, hot mess. His father is a philandering cab driver who stays away after abandoning them in the kind of squalor that would have given Charles Dickens nightmares. There is searing tenderness and vile behavior on almost every page of this truly stunning and unforgettably wonderful novel. Pick up a copy here.
BOARD STORIES
Ye Olde Crappye
Single Fyn
I pretty much hate single-fins. I think they are slow and lunky, stiff and draggy. Of course, I'm also sorta grumpy about today's neo-connoisseurship of everything from coffee and IPA to sandals and surfboards. I'm burnt on beards and thin-lined tattoos. These youngsters! Single-fins do sure look cool though…But, I can't help but gripe that they're low-hanging fruit for otherwise weak surfing to look OK on. Take a decent wave and a 70s beak-nosed plank, glide and pose with wondrous aplomb while going straight. Hey, wait a sec, I can do that! I guess that's why I fucking love single-fins.
SONIC LINES
Somewhere back in 2009, I found myself transfixed watching Dusty Payne surfing like a comet in the Volcom film, BS! The music was incredible and the surfing God-sent. Breathless afterwards, I scanned the credit bed and found the tune attributed to a band named Everybody. Poking around online, I chanced on Carson McWhirter, who apparently wrote the tune that Everybody plays in Payne's part. Then I found the above gem. It's just Carson vamping solo on some non-western scale shit in an open tuning on a weird guitar, shirtless, mindless, the sun fading around him. Deep thoughts and technical freakshow. The playing is so brilliant I get goosebumps every time I watch this, even 12 years on.
HEIRLOOMS
Pry It From My Cold, Dead Hands
Pepparkvarn, my peppermill, is a bulky Scandinavian two-piece made of cast iron that looks like it fell out of Thor's lunchbox. From the upper-mortar piece, a cork topper comes off to reveal a little chamber where whole peppercorns are stored. The bottom iron piece is the pestle part—as designed by the Ice Age—and features a gnarled surface meant for the grinding oblivion of said corn. It makes a wonderful sound when you clank the two pieces together, and friends across the world have known that I'm cooking when that kerrang! goes into the phone.
LAST WORDS
À La Prochaine
I'm not a child anymore, at 52, but I often feel like one. My creative pursuits are numerous: art stuff, guitar stuff, cooking, writing, making some furniture. I consider myself lucky that anyone anywhere even notices. That they do has helped me keep being a boy in an adult's body. For this, and a lot more, I'm thankful.
[Feature artwork: TO FOLLOW THE SUN, Alex Weinstein, 2022, oil on canvas, 60 × 84 inches]